We are a specialist structural engineering consultancy operating from London Bridge in London.
We provide high-quality, cutting edge engineering design, documentation and construction phase services on a diverse range of projects throughout the United Kingdom and abroad.
DDA Engineers have repeatedly demonstrated our extensive capabilities implementing creative, cost-effective, and readily buildable design solutions. We also pride ourselves on our ability to effectively address challenging functional, delivery and site requirements on our projects. We have a broad range of experience in all types of building, covering traditional concrete and steel structures through to modern fabrics, ETFE and glass.
---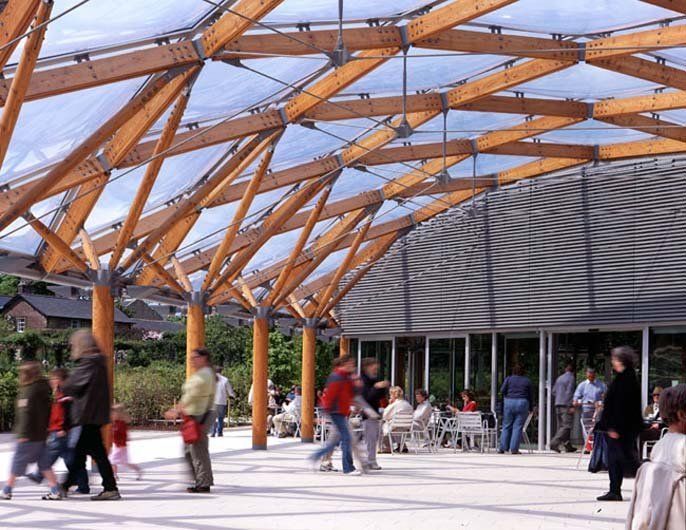 Our Commitment to Sustainability
DDA Engineers are committed to achieving Net Zero by 2050. Structural engineers are essential in the process towards carbon neutrality, with a vital role to play in reducing the embodied carbon of buildings and infrastructure, through the reduction of the main sources of carbon: the extraction, manufacture and transportation of materials and on-site emissions.
Lowering embodied carbon in construction materials of our designs through the use of new materials and technologies. As structural engineers, our strength in the design process is on embodied carbon through innovative designs that focus on the use and selection of low carbon materials as an alternative to traditional concrete and steel. Lean designs use significantly less materials through the specification of efficient structural members and systems, and incorporating reuse and recycling of materials through construction, lifecycle of the building/structure to the end of life.
The proactive reuse of existing buildings can also deliver greater commercial and social returns when compared to demolition and reconstruction, whilst also preserving the character of a building for occupiers and the local neighbourhood. Retrofit and re-use significantly cuts embodied carbon, and also brings a building back to use sooner than a new-build replacement. Working in this area requires a high level of engineering expertise and experience to prepare for the 'next life' of an existing building.
---